Our Disinfection Services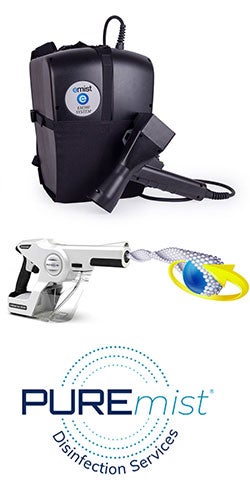 Do your part to help prevent the spread of novel coronavirus (COVID-19) by disinfecting your workspace. Our revolutionary PUREmist® Spray System is proven to truly disinfect and kill harmful bacteria and viruses, such as COVID-19. With the use of electrostatic technology, we spray an electrostatically charged fine mist of our hospital grade disinfectant throughout the space which wraps and adheres to surfaces and kills viruses and bacteria. Being that we use a hospital grade disinfectant just as the CDC promotes, it has the fighting power necessary to help slow the spread of harmful viruses like COVID-19. Plus, the disinfectant used in our PUREmist Spray System is EPA registered (EPA #71847-6), non-toxic and safe for all surfaces, people and the environment.
Only with electrostatic technology can you disinfect all surfaces with 360-degree coverage. With this technology, our hospital-grade disinfectant bonds to areas that are unreachable by traditional pump sprayers and eliminates the need to wipe away remaining liquid after appropriate dwell time has occurred. By allowing the product to dwell and then air dry without touching, we are achieving proper and effective disinfection. When spraying PUREmist, we disinfect every room including all high-touch areas such as light switches, door knobs, computer keyboards, pens and scissors, and phones.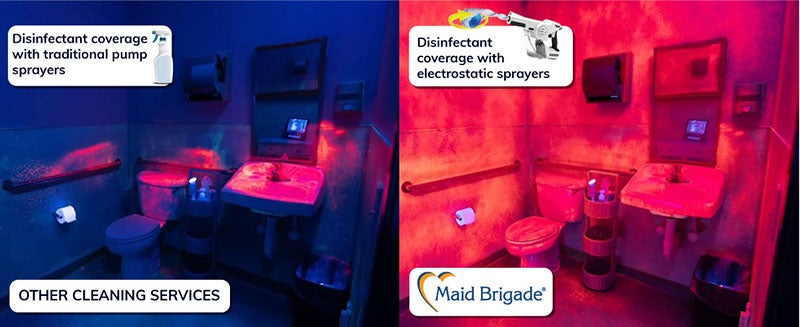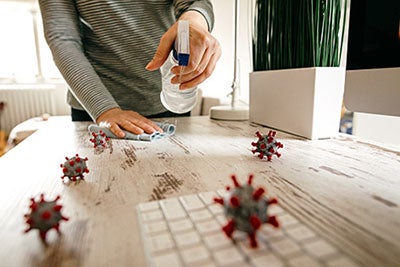 Our PUREmist System Can Defend Against
Cold & Flu strains
E. coli
Salmonella
Staph
Norovirus
Canine Parvovirus
Mold/mildew
Foul odor
and much more!
Industries Served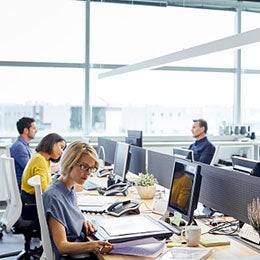 Business & Office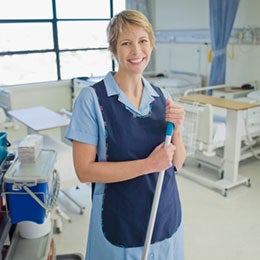 Hotel & Hospitality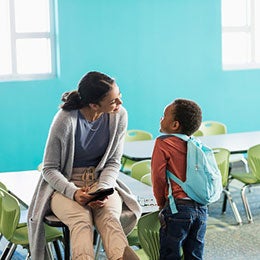 Schools & Day Care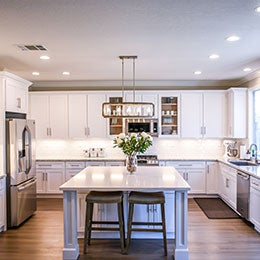 Home & Residential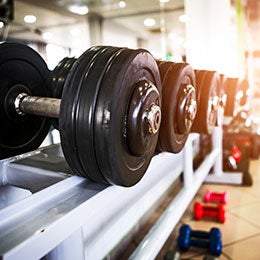 Gyms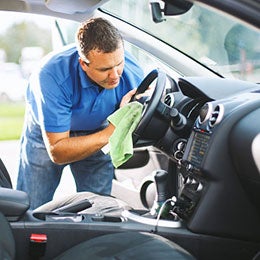 Vehicle & Transportation
Why Choose Maid Brigade?
Bonded and Insured
Uniformed and Trained Team Members
Background Check and Drug Screen All Employees
Green Clean Certified
Locally Owned/Operated Since 1998
100% Guaranteed Quality Work